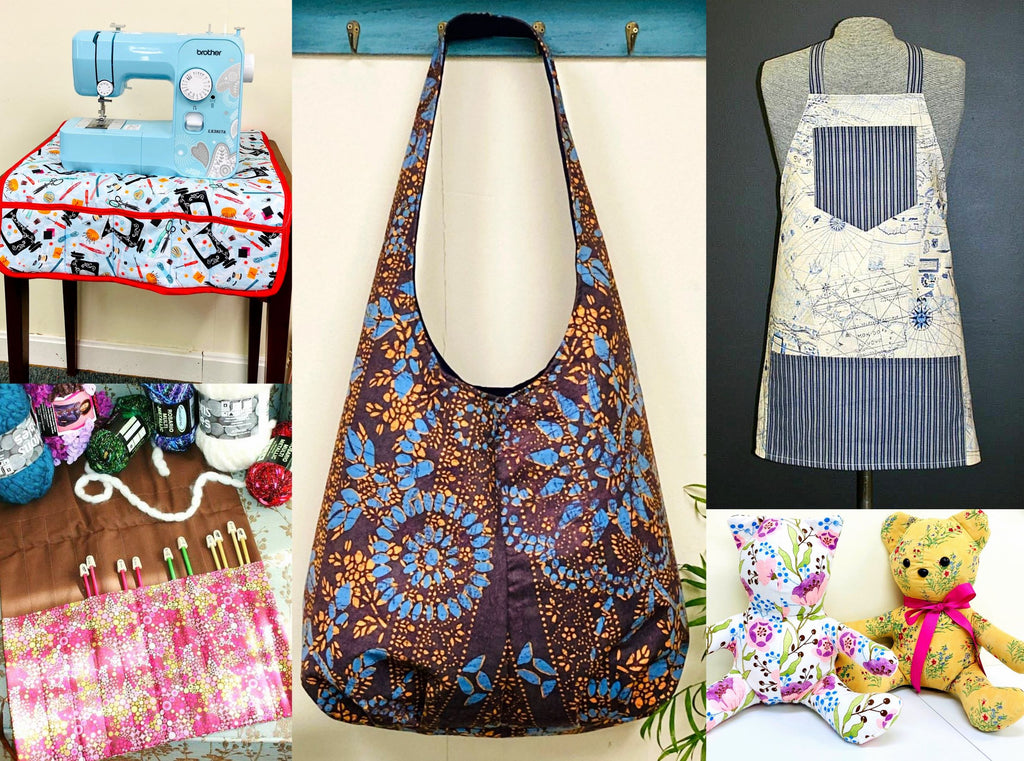 Our Sewing 101 Course is a continuation of our  Sewing 100 Course . Whether you are coming in with previous experience or just finished our Sewing 100, this course will expand your current skills and teach you how to work with sewing patterns. This dynamic introductory patterns course is great for those who want to learn to work with store bought patterns! It will provide you with a solid foundation in reading and cutting sewing patterns as well as understanding the terminology and symbols used.  By utilizing Simplicity patterns students will choose one of six different pre-selected accessory or craft projects to create. 
---
Goals Of This Sewing 101 Course:
Learn how to select store bought patterns
Discuss language, symbols and how to read sewing patterns
Learn about the grain of the fabric and 

technique for cutting sewing patterns

Discuss symbols and shapes on patterns in relation to 

putting pattern pieces together

Learn about different types of fabric that would be best for your projects
Discuss thread, needles and pins in relation to your project and fabric
Learn 

more about stitch length, machine tension and different kinds of needles

Will learn several tips that will make the whole sewing process much easier
---
Leave With:
A pattern
Project to take home
List of sewing terminology
List of over 50 local fabric stores
Information and visuals regarding different needles and when to use them
General information on basic sewing supplies and sewing machines
---
Class Cost: $185 + $15 pattern fee. It does not cover the cost of fabric. In our first class we will discuss what fabric you will need to bring to your second class. Feel free to bring your own sewing machine or borrow one from the studio for a onetime $10 fee.  Instructor: Mikala Cash   * There may be up to one of hour of out of class time needed between classes.  
Prerequisite: Sewing 100  or equivalent experience
    View our Sewing 101 Course Facebook album here to see what other students have created! 
---
---
Share this Product
---
More from this collection